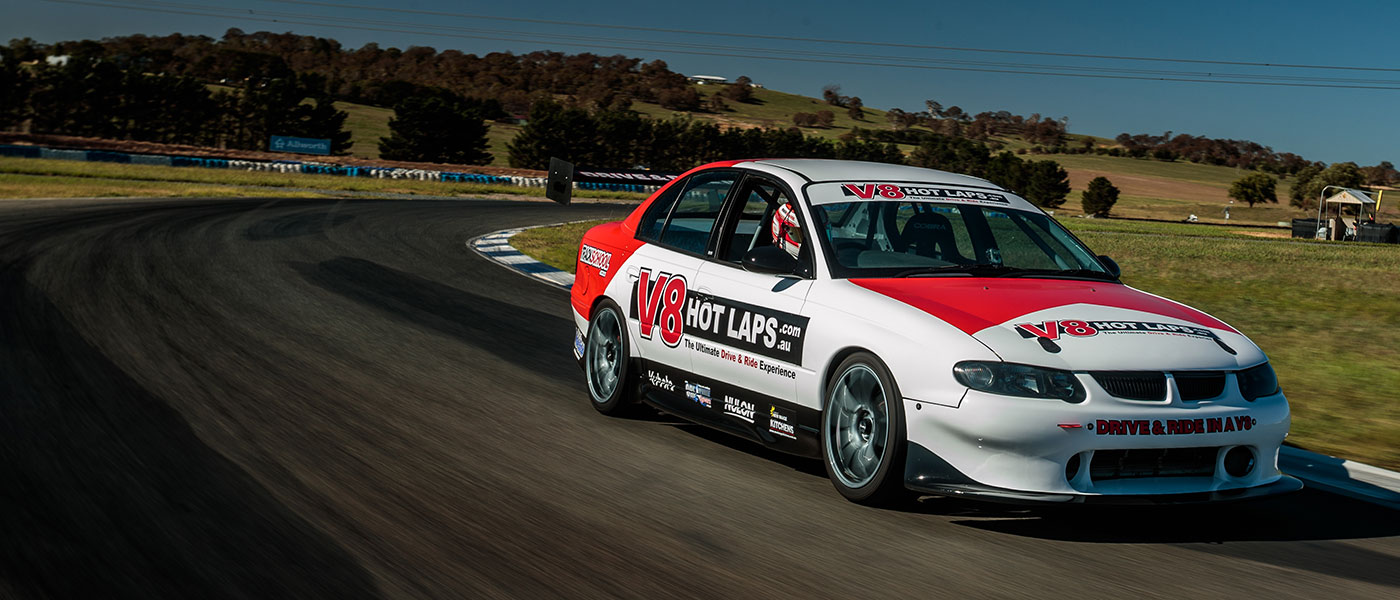 Drive or Ride in a V8 Race Car
Get a taste of what it takes to handle a fully prepped V8 race car. It'll leave you wanting more...
V8 Hot Laps is for Everyone.
V8 Hot Laps is not a race, it's a personalised driving experience. Our passion is to give first timers as well as drivers who have been on a race track before the opportunity to experience a level of excitement that will leave them wanting more.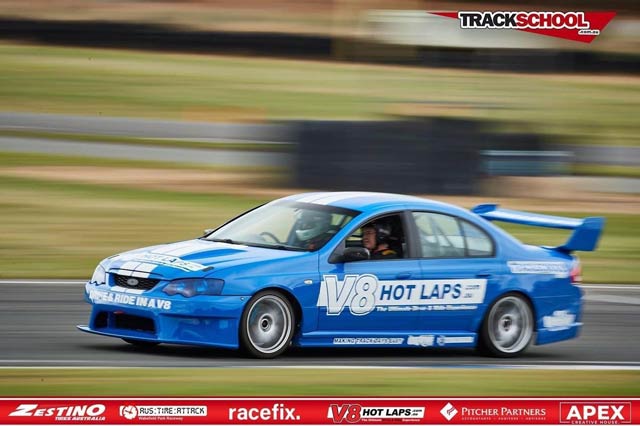 All V8 Hot Laps cars are race prepared V8s professionally set up to safely perform on the track.
Our V8 cars easily handle the track with customised brakes, racing tyres, aero body kit and racing suspension. All this provides you with a realistic and thrilling V8 Hot Laps experience.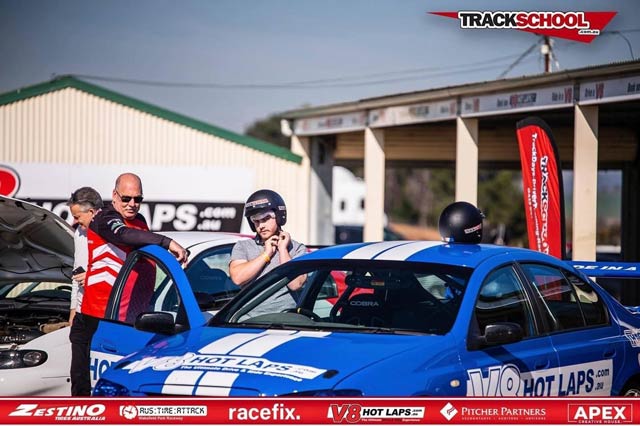 V8 Hot Laps offer professional driving instructors who are passionate about and experienced in motorsport.
Informative and friendly, as they drive or ride with you, their encouragement and advice will give you the confidence to get the most out of your V8 Hot Laps driving experience.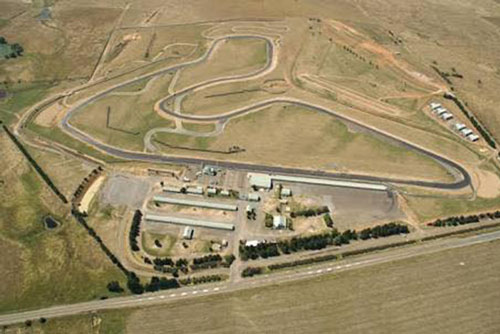 The home of V8 Hot Laps is Wakefield Park Raceway. This popular motorsport venue, in Goulburn, is easily accessed from Sydney, Canberra and the South Coast.
Often referred to as 'The Nation's Spectator Track' because it offers a clear view of all the action on the track. Wakefield Park's 2.2 KM circuit is also regarded as one of the safest circuits in Australia.
Your V8 Hotlaps Experience includes
Drive laps and / or passenger rides
Racing helmet
V8 race prepped car
Personal driving instructor
Group safety briefing
Morning or afternoon tea
Tea and coffee
Lots of fun
Customise your own V8 Hot Laps Event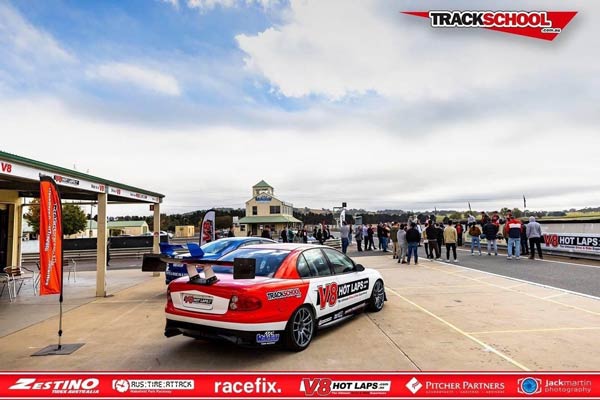 Looking for a different experience for your colleagues, family or friends?
V8 Hot Laps can make your next corporate day or birthday memorable with customised driving experiences for companies and groups.
To discuss your arrangements...